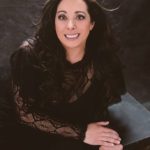 A life-long student, Mia studied at The International Reiki Center, The Energy Connection, and through correspondence with Caroline Myss before gratefully joining The Energy Connection team.  Mia offers compassionate mind, body, and spiritual healing by combining her experience as a Usui Reiki Master Practitioner/Teacher and a Holy Fire Reiki Master Practitioner/Teacher, with the knowledge she has gained on her journey through this life. In her own search for healing and empowerment Mia found that Reiki gave her the hope and healing she had spent a lifetime searching for and she considers it an honor and a blessing to be able to share this gift with others. Her genuine unconditional love for all is evident to everyone in her presence, bringing a sense of peace and calm to her intuitive treatment sessions.  As a Self & Soul Alignment Facilitator, Mia will support you in the process of embracing your true self.
"One of the greatest tragedies in life is when you lose your own sense of self and accept the version of you that is expected by everyone else" K.L. Toth
The Self & Soul Alignment process gets straight to the heart of the matter. Who are you? and Why are you here? Leaning into this knowledge is one of the most powerful things you can do with your life. More ease. Less striving. Explore soul centered living and create a life you love.
Mia offers individual and group sessions, workshops, meditations, and is available for public speaking events.
Contact Mia at 724-219-9375
Sessions:
Usui, Holy Fire III & Karuna Reiki Master Teacher
Spiritual & Intuitive Guidance
HUGG Healing (Healing with the Universal Grace of God)
Angelic Healing
Self-Mastery & Empowerment Coaching
Oracle Card Readings
Mediumship
Animal Reiki & Massage
Sessions offered in person or distance.
Instructor:
Usui Reiki
Holy Fire® Reiki, through advanced level
Holy Fire Karuna
Oracle Card Reading
Pendulum Divination
Self-Mastery & Empowerment