Please note: For ongoing support, our personally written and recorded guided imagery CD's are available for purchase in the Energy Connection online store. Please click here for more information.
Please note that classes are scheduled intermittently. See the Calendar of Events to find out which classes are currently on the schedule.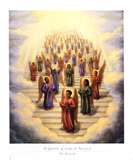 H.U.G.G. Spiritual Healing Method
Healing with the Universal Grace of God
HUGG is special. This wonderful spiritual healing modality brings Angelic harmony and healing pulsing through your energetic being.  The Universal Grace of God promotes the integration and flow of healing as you experience lasting release of mind, body and spirit debris, leaving you in profound peace.  The Archangels oversee and support the healing process as you transcend that which may be keeping you back. You can definitely feel the presence of pure light and love.  This method was divinely inspired and delivered to your teachers, Janet Jackson and Kathy Duffy in meditation and prayer.  We are excited and humbled by what has transpired since initiating the spiritual healing of HUGG.  Many have felt the positive effects in private sessions and report unique feelings and experiences.   We are now offering HUGG training so that you may perform this healing for yourself and for others.  The initial HUGG class is only 4 hours…yet it offers countless blessings and timeless return.  This is an easily learned method so it is available to all who seek a deep spiritual practice to enhance their lives and make a difference to others.  We hope you will look into receiving a HUGG session for yourself so you can see what we mean (session cost $75-90). Contact Janet Jackson or Kathy Duffy for more information or to schedule an appointment.  Register for the next training class too…you will be everlastingly happy you did!
Instructors: Kathy Duffy, Janet Jackson
Duration:  4 hours
Cost:  $100  Level One Training – includes instruction and manual
Click here to register and make payment.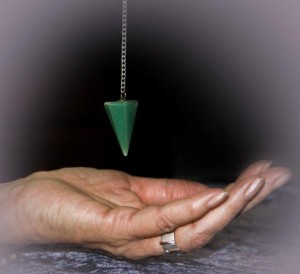 Archangel Pendulum  Guide/Chart  Workshop
Receive answers from the Archangels every day by using your pendulum and Janet's newly created, and sacred guide/chart. You will learn to use your chart to access the Divine Wisdom of the Archangels. AND….it's so easy! You can receive an answer from an Archangel in an instant! Includes Janet's Guide/Chart; instructions on using the Guide/Chart; general instructions on using a pendulum; and practice time. No prior experience is needed to use this sacred guidance system.
Bring your own pendulum or buy one at class.
Instructor:  Janet Jackson, Angel Practitioner
Duration:  2 hours
Cost:  $30 + $10 Material fee for laminated chart (does not include pendulum)
Click here to register and make payment.
Manifesting with the Angels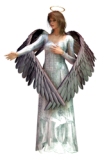 With help from the Angels, you can create and manifest all that you desire in your life. Includes a guided meditation to clear away any unhealthy thoughts and beliefs that are blocking your path to abundance, prosperity and joyful living. No, we are not meant to live in a state of "lack". Learn to define your desires. Begin to recognize what you are really "wishing for" in your life. The Angels can help you discover what you are attracting to your life and how to make changes to get back on track. The Angels do not judge us, nor do they judge our wishes and desires. It is up to us to keep our intention in line with our "highest good". Bring to class: a "wish list" of three things you want in your life. (Eg.: financial abundance, good health, perfect job, loving mate, etc.) No experience necessary. Bring a friend.
Instructor:  Janet Jackson, Angel Practitioner
Duration:  2 hours
Cost:  $30
Click here to register and make payment.
Angels in Waiting
Learn how to work with the Angels to make your life smoother and less stressful. There are special jobs for special angels and you will learn all about the gifts and support available to you. The Angels are waiting to assist you! Finish with a guided meditation that clears the way for a special connection to your personal Angels.
Instructor:  Janet Jackson,Angel Practitioner
Duration:  2.5 hours
Cost:  $30
Click here to register and make payment.
Angel Retreats
You will find solace and peace as you connect with the Angelic realms in our special Angel retreats ~ exclusive to Energy Connection. Spending time with the Angels will enliven your creative kinship with the Angelic realm. Take a break just for yourself, and join in on the Energy Connection retreat experience others have raved about. We offer weekend Angel retreats as well as one day Angel retreats. Everyone is welcome!
We can also accommodate your own private group of 6 or more at your location or ours, and we are available to travel to other states, depending on the size of your group. (All activities and programs are customized for your group.) Our many years of group leadership will guide you through the perfect retreat experience.
Angel Retreat Highlights:
Workshop for healing yourself and others in the Angelic resonance
Easy-to-follow guided meditation journey with soft words to gently ease you into a relaxed and peaceful state of mind.
Angel Attunement to strengthen your connection to the Angelic Realm
Workshop on manifesting your life's desires with Angel assistance
Other inspiring programs and guided meditations
Free time extras for weekend retreats: Massage for working out the kinks ~ Reflexology to get your energy humming ~ Reiki sessions for overall balance
Please watch our calendar for a current listing of any scheduled retreats. Also, subscribe to our newsletter to be the first to hear about newly scheduled retreats!
Angel Messages – Personal messages for you inspired by Angels
Are you  looking for a message of inspiration and angel guidance?   Each message is guided by communication in the deeply spiritual energy of the Angelic Realm and unique for you.  These messages can provide clarity and comfort as well as advice for the present and future.  Messages support the knowing that Angel energy is with you at every point in your life experience.  When you request a message, I meditate and connect to the information they have to bring through for you. These messages are sent to you by email so you can have it to read and re-read. Angel Messages are also a thoughtful gift for others.  To request a message, please email Kathy at [email protected]   Cost:   $35
Especially for Children
Angel Mine
Children 6 and over will be enriched by this specially designed workshop. They will listen to a guided imagery that encourages relaxation and connection with an overseeing protective spirit who is always there and always available for their comfort. Then they will have a creative opportunity to draw, write or talk about their concept of their Angel.
Instructor:  Kathy Duffy
Duration:  1.5 hours
Cost:  $20
Note: This experience can be offered as a personal session for your child. Contact Kathy for an appointment
Click here to register and make payment.