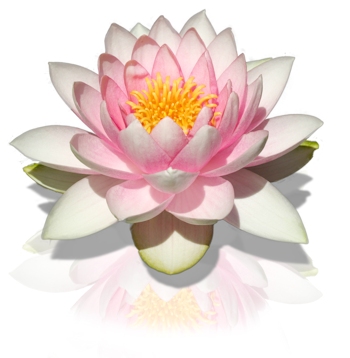 Our team's individual web sites:
Our Favorite Links:
Queens Rule Tarot (link here)   – Beverly Knox, professional tarot card reader and Certified Reiki Master/practitioner 
Paul Bando:   
Cellular Therapeutics was established in 2010 by Paul Bando. Paul had explored holistic healing modalities for the past 26 years. HIs exploration began with visiting numerous healing centers in the United States and eventually led him abroad to encounter ashrams/temples/healing sanctuaries in N. India (Rishikesh, Ladahk, Kashmire), S. India (Mysore, Tiruvannamalai, Pondicherry, Auroville), Bali, S. Africa (Durban), and Brazil (Abadiania).  
But the one modality which left him in awe was the modality of Pulsed Electro-Magnetic Field Therapy. PEMF was established in Eastern Europe approximately 30 years ago. Since then, the European Medical Community has conducted thousands of scientific clinical studies regarding the positive benefits of PEMF. 
Paul was graced with many blessings from Masters and Healers during his journeys throughout the states and abroad.
Paul was graced with many blessings from Masters and Healers during his journeys throughout the states and abroad.
Peg Whitehouse:
Usui Reiki Master Teacher, Holy Fire®Reiki Master Practitioner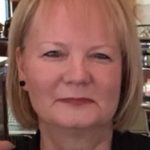 Peg expresses her light of spirit through teaching and individual healing sessions. Knowing at an early age that she was highly sensitive to other's emotions, it was her  journey of understanding about what that was and how to utilize it to serve herself and other people that led Peg forward.  Peg has always been close to angels and she credits their guidance to fully realize the spiritual nature of all.  After a foot injury had her sidelined from the normal hustle bustle of everyday life, she took that healing time to read, meditate, pray and just be with and in spirit. She gained a true understanding of herself and identified on a soul level, as an Empath.  Empowering other sensitives and Empaths through classes and mentorship is one of Peg's passions.  Having completed her Usui Reiki studies and Teacher internship and Holy Fire Reiki® studies at Energy Connection Reiki School.  Peg has also studied mediumship as well as other advanced energy techniques.  Peg considers it an honor to walk with you, through this life of experiences, on your journey to well being.  She is available for individual sessions, classes and workshop.
Contact Peg at 412 916-7067
Our Favorite Resources: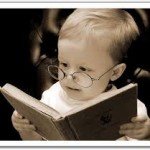 Reading List
New to Reiki? You may be interested in these books.
Reiki for Life: A Complete Guide to Reiki Practice   by Penelope Quest
The Reiki Manual: A Training Guide for Reiki Students, Practitioners, and Masters  by Penelope Quest, Kathy Roberts
Reiki: A Comprehensive Guide by Pamela Miles
The Reiki Bible: The Definitive Guide to Healing with Energy by Eleanor McKenzie
Seasoned Reiki Practitioners check these out
Reiki for Life: A Complete Guide to Reiki Practice by Penelope Quest
The Original Reiki Handbook of Dr. Mikao Usui by Mikao Usui, Frank Arjava Petter, William Lee Rand
Reiki Nurse My Life As a Nurse, and How Reiki Changed It  by Meredith Kendall
Want to learn more about Chakras?
Anatomy of Spirit by Caroline Myss
The Book of Chakras: Discover the Hidden Forces Within You by Ambika Wauters
The Complete Book of Chakra Healing: Activate the Transformative Power of Your Energy Centers by Cyndi Dale
Reiki and the Seven Chakras: Your Essential Guide by Richard Ellis
Wheels of Life: A User's Guide to the Chakra System by Anodea Judith
The Tao of Physics by Fritjof Capra,
Love Crystals?
The Crystal Bible: A Definitive Guide to Crystals by Judy Hall
Crystal Bible 2 and 3 by Judy Hall
The Healing Crystals First Aid Manual: A Practical A to Z of Common Ailments and Illnesses and How They Can Be Best Treated with Crystal Therapy by Michael Gienger
The Pocket Book of Stones by Robert Simmons
The Book of Stones: Who They Are & What They Teach by Robert Simmons, Naisha Ahsian
Healing with Crystals & Chakra Energies by Sue Lilly, Simon Lilly
 What is Energy Medicine?
Energy Medicine: Balancing Your Body's Energies for Optimal Health, Joy, and Vitality by Donna Eden, David Feinstein
Energy Medicine for Women: Aligning Your Body's Energies to Boost Your Health and Vitality by Donna Eden, David Feinstein, Christiane Northrup
How about Goddess and Archetypes?
Crossing to Avalon: A Woman's Midlife Quest for the Sacred Feminine by Jean Shinoda Bolen
Goddesses in Everywoman: Powerful Archetypes in Women's Lives by Jean Shinoda Bolen
Sacred Contracts by Caroline Myss
Crones Don't Whine: Concentrated Wisdom for Juicy Women by Jean Shinoda Bolen
Rebirth of the Goddess: Finding Meaning in Feminist Spirituality by Carol P. Christ
Intuition
The Intuitive Way: A Guide to Living from Inner Wisdom by Penney Peirce
Intuitive Reiki for Our Times: Essential Techniques for Enhancing Your Practice by Amy Z. Rowland
Advanced Reiki Practitioners
The Spirit of Reiki: From Tradition to the Present Fundamental Lines of Transmission, Original Writings, Mastery, Symbols, Treatments, Reiki as a Spiritual Path in Life, and Much More by Walter Lübeck, Frank Arjava Petter, William Lee Rand
Living Reiki: Takata's Teachings by Fran Brown
Reiki Master Manual: Including Advanced Reiki Training by William Lee Rand
Reiki Fire – new information about the origins of the Reiki power. A complete manual by Frank Arjava Petter
The Hayashi Reiki Manual: Japanese Healing Techniques from the Founder of the Western Reiki System by Frank Arjava Petter, Tadao Yamaguchi, Chujiro Hayashi
Shamanic Experience
The Way of the Shaman by Michael J. Harner
Shamanic Journeying by Sandra Ingerman
Flight of the Seventh Moon by Lynn V. Andrews
Crystal Woman: The Sisters of the Dreamtime by Lynn V. Andrews
Jaguar Woman by Lynn V. Andrews
Animals and energy
Animal-Speak: The Spiritual and Magical Powers of Creatures Great and Small by Ted Andrews
Animals Make Us Human: Creating the Best Life for Animals by Temple Grandin, Catherine Johnson
The Language of Animals: 7 Steps to Communicating with Animals by Carol Gurney
Animals in Translation: Using the Mysteries of Autism to Decode Animal Behavior by Temple Grandin, Catherine Johnson
Animal Reiki: Using Energy to Heal the Animals in Your Life by Elizabeth Fulton, Kathleen Prasad
Special Thanks To:

Rose Domenick, Freelance Writer,
for the use of two of her photos.
Email: [email protected]
Phone: 724-861-8788 Cell: 412-327-2807