For ongoing support, our personally written and recorded guided imagery CD's are available for purchase in the Energy Connection online store. Please click there for more information.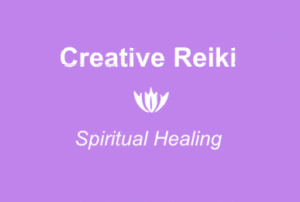 Reiki Lessons – Continuing Education and Learning   –  Monthly
Join your Reiki community for regularly scheduled Reiki Learning Shares at the Center.  All Reiki trained people (from any school) are welcome to participate in the sharing of learning more about Reiki, Reiki experiences, discussion and an exchange of Reiki  with each other.  You will always learn something new.  You will always leave more relaxed and inspired!     
Held monthly on the second Wednesday of the month, 6:30 pm.      

                                                                                                                                                                               Hosted by Linda Yarbrough and Mia Rusinko,  Reiki Master Teachers
Duration:  2.5 hours
Cost:   $10 donation thank you
Reiki Intensive Care Clinic –  Want to help?  Need help?
Held monthly – Every 3rd Tuesday of the month 6:30 pm
Reiki volunteers gather on the third Tuesday of every month to give healing group sessions to people experiencing pain or illness of any kind (body, mind, mental, spiritual), including post & pre-op surgery. Great results are reported by both the Reiki recipients AND the volunteers! The act of giving and sharing Reiki is very fulfilling. There is no charge for participation.  Reiki trained volunteers of any level or time of experience are always welcomed and needed to participate in group healing.
 Need Help – Want to experience Reiki?   T

o be placed on the schedule for receiving a clinic session contact Janet Jackson at 724 547 7101
Those recipients who cannot physically attend clinic can receive a distance healing from the group.