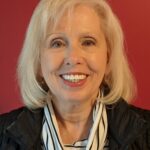 Linda has been interested in possibilities for years.  Spurred by an experience of healing messages she received in the wake of the tragic passing of her brother and sister, she realized there was "more" to this human existence.  This led to reading, learning and contemplating the realms of the afterlife, angels, spirits and the nature of faith.  After raising her family and moving to this area, she met Kathy Duffy and Janet Jackson at a local college class on angels.  A connection was made that would lead her to really expanding her horizons.
The first time Linda experienced Reiki, she had a surprising and profound personal healing.  Thus began her journey in learning Reiki at Energy Connection and becoming a certified teacher. In addition to traditional Usui Reiki, she also practices and teaches Holy Fire® III and Holy Fire® III Karuna Reiki which she studied at the International School for Reiki Training in Michigan under the guidance of William Lee Rand.  She has continued to learn and grow in the experience of Reiki and many other advanced healing modalities.
Linda joined the Energy Connection team bringing her heart and talents here and also in community outreach in the hospice and cancer support environments. She is also on-staff at Westmoreland County Community College teaching various enrichment classes.
Linda also enjoys sharing Reiki with children and has the required security clearances.  She also works with pets.  She is dedicated to being supportive in your healing journey and considers her students and clients to be a part of her Reiki family. .
Contact Linda at 412 760-6933
Treatments:
Usui Reiki – Adult & Children
Holy Fire III® Reiki – Adult & Children
Holy Fire III® Karuna® Reiki – Adult & Children
Melchizedek Healing Method
Integrative Energy Therapy with Angels
H.U.G.G. Healing Method (Healing with the Universal Grace of God)
Animal Reiki
Chakra Balancing
Spiritual Coaching Sessions
doTerra Aromatouch Therapy and Essential Oil consultations
Palliative and Hospice Care utilizing Reiki
(Reiki and other healings offered in person or at a distance)
Instructor
Usui Reiki
Holy Fire III® Reiki beginner through advanced levels
Holy Fire III® Karuna® Reiki
Intuitive Development
Specialized metaphysical workshops