REIKI CERTIFICATION CLASSES
Usui (Traditional based) Reiki training classes means that we respect the traditional philosophy and simplicity of Reiki through the lineage of the founder, Dr. Usui.   Our classes are designed to give you foundational knowledge while allowing your spiritual connection to grow and be honored with each subsequent level.  Energy Connection School for Reiki has been teaching the spiritual practice of Reiki for over 20 years.  Your instructors have thorough training and knowledge in the Reiki experience and have been privileged to lead hundreds of people just like you to Reiki.
We hope you will join the community of healing and love created at Energy Connection.  
For more inspiration – Click here to read Why Learn Reiki?
You might also like the spiritual healing method of H.U.G.G.  click here to learn more about it
Here are our 2019 WINTER, SPRING classes.  Usui (traditional) Reiki Levels One and Two courses
Level Three course is a unique Energy Connection self empowerment Master Practitioner experience

REIKI LEVEL ONE 
Certification Training 

 – Your first and basic training in method, philosophy and possibilities.  An inspiration to heal and help yourself and others.
Tuition:  $125 includes 10 hours instruction and hands on practice,  professional manual, charts and certificate  ($50 due upon registration, see refund policy below)* PREREGISTRATION REQUIRED   http://theenergyconnection.net/usui-reiki-level-1/
 Saturday JANUARY 19, 2019 (10 am to 5:30 pm) + completion class JANUARY 30 at 6:30 pm
OR
Sunday MARCH 10, 2019  (10 am to 5:30 pm) + completion class MARCH 21 at 6:30 pm
 Saturday MAY 4, 2019  (10 AM TO 5:30 PM) + completion class MAY 13 at 6:30 pm
REGISTER HERE FOR ANY LEVEL ONE CLASS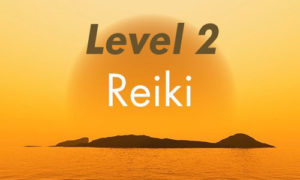 REIKI LEVEL TWO

CERTIFICATION TRAINING:
After your Level One training and after an integration and experiential period of about 6 weeks or more,  you can further your connection to the possibilities using Reiki for Healing at a Distance and Emotional/Mental Clearing and deeper more purposeful applications:
Tuition:  $200 includes 10 hours instruction and practice, professional manual, special emotional healing protocol instructions and certificate  ($100 due upon registration. **see refund policy below) .PREREGISTRATION IS REQUIRED  http://theenergyconnection.net/usui-reiki-level-2/          ( Note:  Paypal portal will accept any charge card)
SUNDAY JANUARY 20, 2019 (10 am to 5:30 pm) + completion class JANUARY 30 at 6:30 pm
SATURDAY APRIL 27, 2019 (10 am to 5:30 pm) + completion class MAY 6 at 6:30 pm
SUNDAY JUNE 23, 2019 (10 am to 5:30 pm) + completion class JULY 2 at 6:30
REGISTER HERE FOR ANY LEVEL TWO CLASS
REIKI LEVEL THREE:  Master Practitioner Level
This Level of Reiki is for those so guided to elevate the inner connection to their Higher Self; and in doing so experience a quantum leap in self-awareness, self healing, internal guidance and empowerment.  After this level your Reiki will become more and more integrated into all aspects of your being.  Upon certification, you will be  designated a Master Practitioner.  Reiki One and Two are prerequisites and typically 6 or more months of integration and practice of Reiki is advised.  This level includes an exclusive

"Soul Alignment"

especially created to elevate your awareness and only offered at the Energy Connection.
This Master Class is typically taught only two times a year.    Preregistration required:   http://theenergyconnection.net/usui
SATURDAY MARCH 30 (10 am to 5:00 pm) + completion class APRIL 8TH,  6:30-9 PM 
Tuition is $300.  includes manual, Master Practitioner Certification, healing and inspiration
($150 deposit required at registration, see refund policy below)*
No
te:

*  REFUND POLICY – After registration, student cancellations/no shows will be assessed a $30 cancellation fee.    If we cancel the class, all prepaid fees will be refunded or credited.
 
AUDITING, BOOSTER ATTUNEMENTS FOR LEVELS ONE AND TWO:
If you have the desire to revisit Level One or Two of your Reiki training you attended through Energy Connection School of Reiki or if you feel "stale" and need re-engergized you are welcome to join our classes as an auditor.  You can receive a booster attunement and benefit by a new class experience.  Tuition is 50% of regular fees.
For those trained in other schools or classes: Because our trainings follow a consistent standard and are based in Usui lineage philosophy, we can discuss your situation and determine if you can audit or it would be in your best interest to take our classes as a new student.
USUI REIKI MASTER/TEACHER INTERNSHIP/CERTIFICATION PROGRAM    LEVEL FOUR
If you feel called to share Reiki through teaching it to others please inquire about our excellence program. Our mission is to mentor and guide potential teachers through all aspects of sharing, teaching and upholding the Reiki traditions.Being a Reiki Teacher is a sacred place of trust, sharing and inspiring others and it is essential that you are willing to devote time to your development.  You will work closely with your mentor and experience all levels of Reiki instruction as well as activities, practice and service to expand your Reiki knowledge on all levels. Contact Kathy or Janet for more information and how to apply for teacher training. Prerequisite are certifications in Reiki One, Two and Three  Please Note: if you have received online training, we will gladly discuss your quality/satisfaction of that training to determine your next step.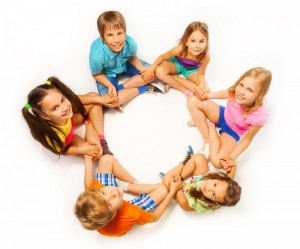 KID'S REIKI CLASS
check the calendar page
with Reiki Teachers Kathy Duffy and Linda Yarbrough
This class for kids, ages 6 through 12, is especially structured to introduce and teach kids how to do Reiki for themselves, their pets and family.  Simplified for young minds with big hearts.  $50 tuition (discounts for siblings).  Parent encouraged to stay and support your children's experience.
ANIMAL REIKI LEVEL 1 CLASS
        check the calendar page
with Janet Jackson, Reiki Master Teacher and Animal Specialist.
Learn how to support your animal friends with the healing energy of Reiki.
Prerequisite – Level One Usui Reiki training or above.
See website under 'Reiki Classes' for detailed description                                     Tuition $125.  Advance Registration Please.
Click on class title to register or call/text Janet Jackson:  724-244-4471
KARUNA REIKI CLASS – LEVELS 1 & 2  COMBINED
With Janet Jackson, Usui and Karuna Reiki Master Teacher
Both Levels are taught together. 
check the calendar page
If you are looking for the next logical step on your Reiki Journey, we invite you to join us on the path of Karuna Reiki!
The Karuna Reiki energy is a very sweet and loving energy to add to your Reiki toolbox. You will love using the eight new symbols. They are a powerful high vibration and easy to remember…. It's an exciting addition to your Reiki journey!
You will receive two attunements, manuals, certificates and EIGHT sacred symbols. There will be time for practice so you can become familiar with this beautiful healing energy.
PREREQUISITE:  Usui Reiki Level Three or Reiki Master Practitioner for at least 6 months (at Energy Connection or elsewhere).   This will insure that your energy system is well adjusted and integrated with a higher vibration.  Alternatively, if you received your training from The International Center for Reiki Training, your pre-requisite would be "A.R.T." (Advanced Reiki Training Class) at least 6 months prior to taking this class. We currently offer Karuna Levels One and Two (The teaching level is upon request)
Tuition: $300 which includes both days and both levels 1 & 2.  Time: 11 am to 4:30 pm both days (with a lunch break both days)
Advance Registration Please. Call Janet Jackson, RMT, Karuna Reiki Teacher at Landline: 724-547-7101 or Text 724-244-4471. Email: Janet@TheEnergyConnection.net or AnimalAngelLady@aol.com.
SEE WEBSITE CALENDAR FOR MORE DETAIL.